This is a guest post from Anger Management Coach Igomene Joseph.
Anger is one emotion that we have all felt at some point in our lives. However, the way we express and manage it can vary from person to person. For many around the world, anger is just a common emotion. Most have not felt it to an overwhelming amount in their lives.
For me, the story is different. Anger was a fierce emotion and it would consume me. I eventually realized that anger was not just an emotion in my case but a problem that needed to be resolved.
Why I Needed the Control?
[caption id="attachment_3278" align="alignright" width="300"]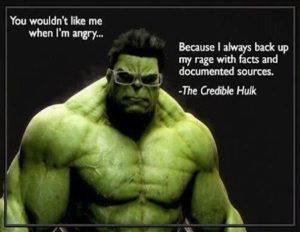 Using FPS Can Help You Take Your Anger Less Seriously[/caption]
When you let an emotion overwhelm or consume you, it can become a weakness. Emotions should be expressed but they say excess of everything is bad. Too many emotions make us vulnerable to the harsh world. But in case of anger, the situation is slightly different. Anger is not just something that affects you but the people around you.
Consider it as a metaphorical force of nature that leaves you wrecked as it leaves your body and then damages all other people in its way. It is ironic that subduing anger can also be a problem. In an attempt to save people, we often let the anger fester inside ourselves. And that is so much worse. The anger that festers rots us from the inside and erupts ferociously at some point. That explosion can cause lots of destruction in one's life. (more…)