Spiritual teachers such as Eckhart Tolle often talk about presence as the key to accessing a relaxed state of true inner confidence in all situations. Well that's great in theory, but how do you do it in practice?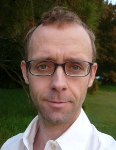 In this insightful interview with Transformation Coach Moose Miller from MeetEveryMoment.com, you'll learn the key techniques for dealing with difficult emotions and thought patterns that stop us from being confidently present in our interactions with other people.
Practicing these techniques consistently over time leads to a sense of relaxed confidence that men and women alike find tremendously appealing.
Here's what you'll learn:

Presence is essential for connecting deeply with other people.
How to deal with deep insecurities.
Being truthful in relationship to yourself.
The power of letting go of judgments of yourself and others.
When to fake it till you make it.
Expanding your comfort zone both requires and reinforces faith.
Developing intuition requires taking risks with the unknown.
Everything becomes an experiment.
Logic and rationalizations can get in the way of true freedom.
Defensiveness keeps other people at a safe distance.
You can replace behaviors that don't work with new ones that do.
Dealing with fear and anxiety.
Your thoughts and feelings aren't reality.
How physical actions affect our thoughts and feelings.
How to choose your thoughts and feelings in every moment.
Presence is the key to true inner self-confidence.
Listen to a preview of the interview here:
The full interview is available as part of The Confident Man Program.