Sometimes, you just get lucky. On Tuesday evening I was sitting by myself eating a kebab on a park bench overlooking the beach at Byron Bay, a popular hippie/surfing/tourist mecca on the Australian east coast. I was having a lousy day lamenting the fact that if you're travelling by yourself it's easy to get lonely and that the onus is on us to approach other people if we want to have the benefits of any social interaction. Particularly if we want the potential rewards of female company, us guys are the ones who have to put ourselves out there and risk rejection because women never approach us. Especially not beautiful ones with sparkly personalities.
Right in the middle of this self-defeating thought pattern, a pair of drop-dead gorgeous blonde girls with nordic looks grab my attention with a friendly "Hi!" and walk over to sit down asking "Are these seats taken? Can we join you?"
"Hi!. Sure, you're welcome to join me", I replied taken completely by surprise. So much for my negative thinking.
"What are you doing?" asked the prettier of the two.
"Eating a kebab."
"Oh cool."
"What about you?"
"We're from Norway and I'm really sad because I've been here three weeks visiting my friend", the prettier girl said referring to the other, "... and it's been raining the whole time!"
"Yeah, that sucks. It's never normally like this. Byron is really beautiful when it's sunny, and the beach is awesome. But it just keeps raining. You really timed your visit to Australia badly."
"And I have to go home in two days time!", she lamented.
I felt for her, but couldn't help but laugh at her incredibly bad timing. Imagine travelling half way around the world to get stuck in a torrential downpour. "Just be glad you're not in Brisbane tonight, it's under flood". The river that flows through the capital city of Australia's second largest state, less than two hours drive to the north of us, was due to breach its banks an inundated the city later that evening.
"So what you do for fun?", I asked the two girls.
"I'm a porn star back in Norway.", replied the spritely girl.
"Oh right, yes of course you are.", I said sarcastically assuming she was joking.
"She's really good at sex, you know?", her demure friend added supportively.
"Yeah, I make movies. I've just made my second one. I'm really big in Norway"
She certainly had the Nordic porn star look: gorgeous face, long hair so bright blonde it was almost pure white, trim figure. I figured I'd play along with the joke and tease her about it.
"Stand up for me", I said assertively. She stood up. "Hmm... you're not that big". She looked just over 5 feet tall.
"I don't mean my height! I'm a famous porn star."
"Sure you are. So what's your porn name?" I'd normally avoid asking a woman's name because it's an indication of interest that can telegraph neediness. But in this case, I felt I was just playing along with her game.
"Candy."
"You know, Candy, because she's really sweet", her friend added sugarly.
"Oh for fuck's sake", I replied, not taking them seriously, "It's not that imaginative, is it? I mean 'Candy'? Really???" I added teasingly.
Candy starting justifying herself playfully and trying to win my approval. Well, it was all in fun and we were all enjoying the conversation bantering back ad forth. I looked into her eyes, peering deep into her soul and said: "You know you have beautiful eyes..."
She smiled in response.
"It's a shame they're too close together isn't it?", I teased.
She responded by giving me the bird.
Candy was absolutely gorgeous, and beautiful women are often the most insecure about their looks and respond surprisingly well to being teased about them. I often feel nervous or intimidated around very beautiful women but in this case since they'd approached me and I'd teased her without taking her too seriously, I felt quite relaxed instead.
"Now your friend here on the other hand, her eyes are also very beautiful, but their spaced nicely."
"How about you", I asked the shy girl, "What do you do for fun?"
"I'm a farmer. I work on my parent's farm. It's been the family farm since 1850 so I'm supposed to take it over, but I don't really want to. So I'm here in Australia studying for a year."
We joked around about animals for a while. She was clearly the more subdued of the two, so I joked with them both about that: "OK, so I get that you're the really outgoing one", indicating the subdued girl, "And you're the shy one, right?" to Candy.
"Oh yeah, totally"
Candy's friend talked about her sister back in Norway, and showed me a photo on her iPhone. "Hey, you guys look really similar; both very pretty."
Both of them had obviously been drinking all day, and still had a six-pack of Coronas they were working through. The conversation was heading towards the old "So what do you do for work?", which I generally avoid because it tends not to be particularly fun; so it was time for some more teasing.
"Geez, and here I was thinking you were a brain surgeon. And I'm guessing that your friend here... don't tell me, let me guess... is studying to be a librarian, right?"
"Actually I'm studying marketing. I don't really enjoy farming so I want to have something to fall back on. But you do see all kinds of things on a farm; you know, with the animals and all?".
I caught the sexual innuendo there.
"My favourite animal is my donkey", she said. "We've got this really great donkey on the farm." Right. That led us straight back to sex. "Hey, whatever you're into, that's fine you know?"
"I'm studying economics because I'm 21 and I want to have something to fall back on.", said Candy.
"Well yeah, the working life of a porn star is pretty short. Looking at you, you've probably only got another two or three years in you. Maybe five max if you get those eyes fixed", I continued the joke, "And your teeth". Which was particularly ironic, because she had a perfect gorgeous smile.
"Hey we'll teach you some Norwegian!" So they taught me some Norwegien, and videoed me attempting to recite "My name is Graham" and "I am a musician". They asked me to take a photo of them. I jumped in one too, and asked them to send it to me, giving me an excuse to ask Candy's email address. We talked some more. I'd been studying acting last year, so that was a great link to Candy's acting and another opportunity to tease her.
Candy took off to the toilet, leaving her friend to chat with me. Evidently I'd built enough trust with them by then to be left alone with her. The friend was rather more serious and started to level with me. "She's been really good for me.", she confided. "You know I never thought I'd be friends with someone like her; you know, the movies she makes and everything; but she's really been great for me. Really helped bring me out of my shell more."
"Uh-huh". Hmm... that's weird. We were having a heart-to-heart now and she seemed quite serious. Why would she continue her friend's porn-star joke when her friend wasn't around? Unless... it wasn't a joke.
"Yeah, I'd never just approach a guy like the way she just did", she said.
"What are you afraid of?" I enquired.
"Not knowing what to say, I guess".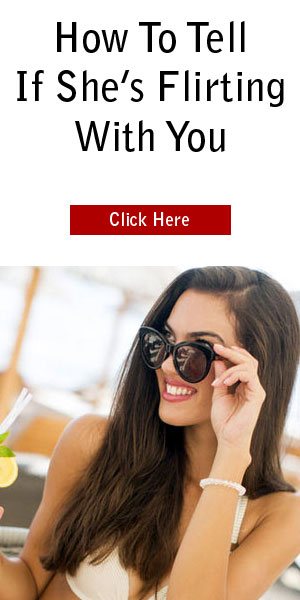 "Well, it's the same for all of us. Everyone's afraid of that.". I wanted to encourage her. I really appreciated that they had approached me to start a conversation, and I was pretty sure that any guy they approached would be more than happy to talk to them. I'd never just brush off a stranger that wandered up to say "Hi" to me, and these were both pretty girls so it was hard to imagine any guy just not bothering to talk to either of them.
Candy came back and we all carried on chatting. It was becoming obvious that she wasn't kidding about being a porn star. I just leaned back and enjoyed the conversation. I had treated the whole thing as a joke and thought I was just playing along with her fun game, which made the whole conversation a lot of fun. She really did have sex with guys on camera for a living. Not taking it seriously meant I didn't come across as another sleazy guy, only interested in her porn abilities.
Meanwhile, they kept on drinking. Then things took an odd turn. Candy's friend said something that seemed pretty benign, and Candy began to cry. She hid her face behind her pretty blonde hair, obviously ashamed. Her friend reached out and touched her supportively, but Candy brushed her off: "Don't touch me!"
We waited awkwardly for her to talk, as her friend and I exchanged "What's going on?" glances.
"Are you laughing or crying?", her friend asked. I wasn't sure either. Cue awkward moment.
"Candy's like, this character that I play.", she said tearily. "If people criticise her, I don't have to take it personally because it's not really about me. My real name's Helena.". She seemed really embarrassed about crying in front of her friend and I, but started to cry more. "I've got to go... I'm going to the toilet.", and she took off again leaving her friend and I.
"What's she upset about?", I asked her friend.
"I don't know"
Candy came back, a little more composed. Then she started crying again. She was vulnerable and obviously a sensitive person. Underneath the porn star facade, she actually really was sweet. My impulse was to tell her, and my acting course last year had taught me to act on my impulses.
"You're sweet.", I said.
Now she started crying even more. Having an emotional connection with a woman is what makes you memorable, so she wasn't likely to forget me. I couldn't tell what she was upset about and she didn't want to say. Neither could her friend. She didn't seem upset at either of us, but something we'd said had triggered her. After a while she calmed down a little and said something about her boyfriend.
I'd noticed an engagement ring on her finger, so I asked her about it: "Is that an engagement ring on your finger?"
"Yeah, I just got engaged to my boyfriend before coming out here. But he thinks I'm going to be cheat on him."
She cried some more. "Is that what you're crying about?" I was dying to know.
"Yeah.". She hid behind her hair and cried some more.
I don't really know how having sex with people for a living while you're dating someone works or where cheating fits in to that equation, and it didn't seem like the time to ask. Her friend was obviously awkward about all this crying, and we looked at each other, both unsure exactly what to say.
After a while, Helena regained her composure. The three of us had hit it off, but it was getting late and I needed to head back to the friend's place where I was saying. "We're going to Cheeky Monkeys... where are you going?"
"I have to get back to my friend's place where I'm staying.", I replied. I was tired, and wasn't up for nightclubbing.
"Well it was really nice to meet you!" they said. We walked down the street together joking about movies, acting and random things, then got to my car and exchanged kisses and said goodbye. "I'm Alannah, by the way." her friend said.
In hindsight I really shouldn't have teased Candy quite so much. Flirting with Helena and Alannah was a heap of fun. They had such a great energy, and we certainly had an emotional connection. I drove to my friend's place feeling uplifted and laughing to myself about some of the things I'd said about Candy's profession while assuming it was just a joke. I probably would have been more careful had I known all along that it was for real. I really needed to learn to flirt properly.
Don't make my mistakes! Learn to flirt properly: How to Tell If She's Flirting With You.